This cause has been fully funded!!
Holistic Center: infrastructure
259 registered Compassion children
About the Cause
Our church is dreaming big about how we can support the youth in our community. It is our dream to build a Holistic training and technical capacity building Center on the third floor of our church that would be home to a bakery workshop, food packaging workshop, and computer lab. This would be a place of learning and growth for our youth, and they would graduate from our program as a fully equipped adult with employable skills. Additionally we'd also love to use this space to provide spiritual development to youth, equipping them with discipleship courses, knowing that the greatest goal in live is to live according to God and his Word.
We know this is a big dream, and to plan effectively we have decided to break this project into small parts. The first thing we need to do is finish the third floor of our church building to use as the location of the Holistic Center. There's only half a wall now so we need to finish the walls, build a roof and add room divisions and based on the soil evaluation in our location, we will need to use very light weight materials.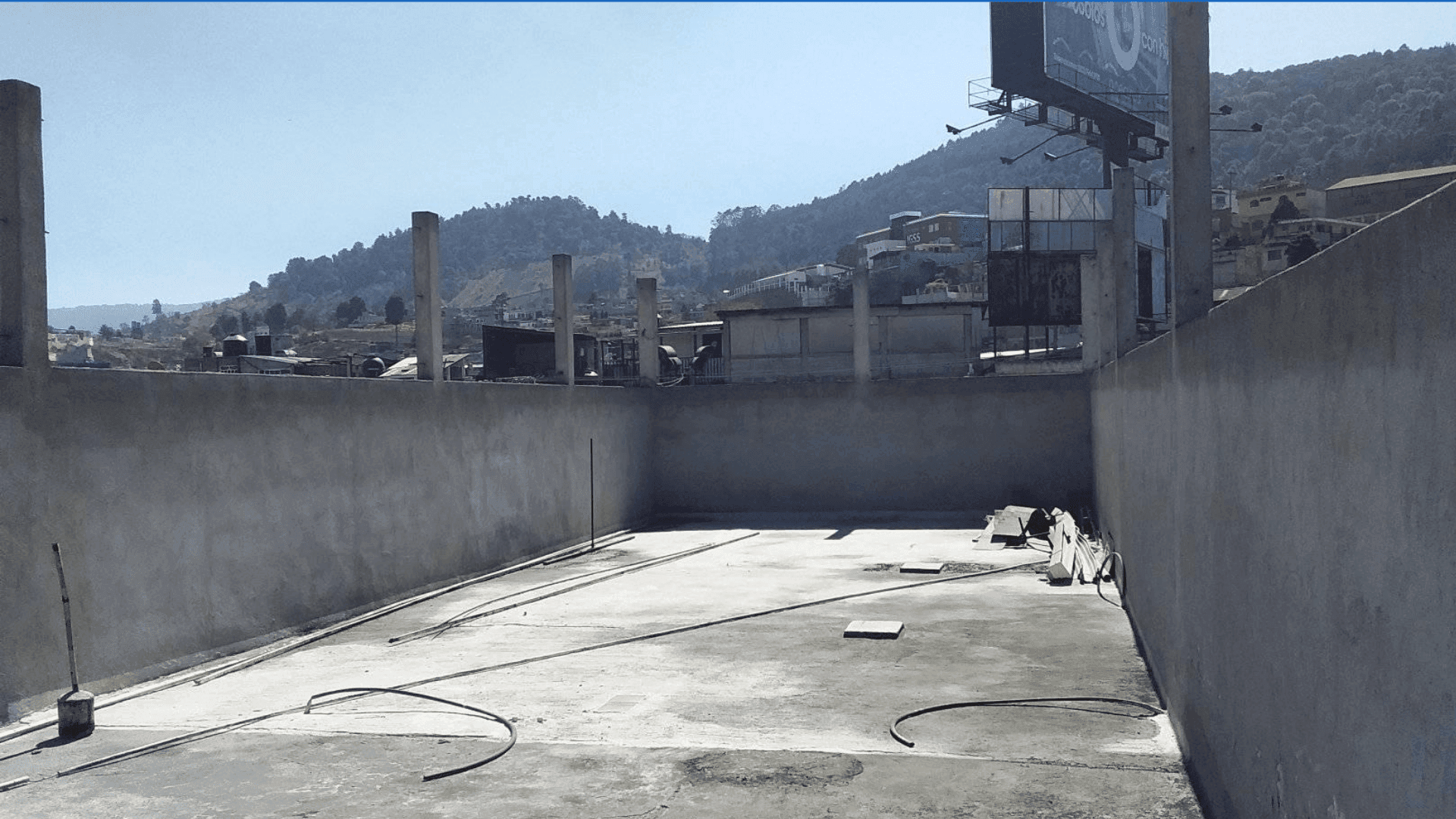 This is an expensive project, but we see a future where our students can choose their training from the Holistic Center based on their passions. We want to empower our youth so they can be fully released from poverty, and we want to be the church that helps them do that! This is a construction project so it will take time, and there may be delays due to the weather, but we promise to keep you updated about our schedule. We praise God for your interest in supporting our church!
Updates
August 19, 2023
Completion of the Foundation, Structure and Roofing process
Due to the situation of increased prices in the days of the international pandemic, we had an increase in the initial budget, and the moment when it was executed, We make the foundation of the metallic structure that will be the support of our roofing, As well as the placement of roofing and erection of masonry walls and structure for windows.